ECSE Design Course Agenda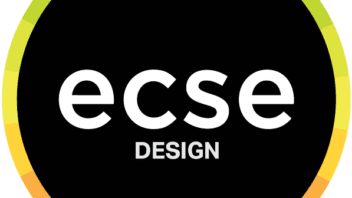 ECSE Design
Learn the fundamentals of Wi-Fi and how to use Ekahau solutions.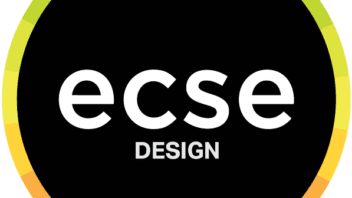 ECSE Advanced
Take a deeper dive into the more complex aspects of Wi-Fi
ECSE Troubleshooting
Understand potential issues and ways to resolve them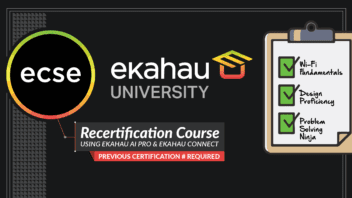 Recertification
Refresh your knowledge and extend your certification for an additional 3 years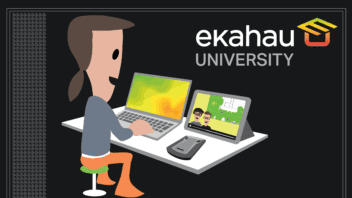 Quick Start On-Demand
Get a crash course on Ekahau solutions in this 3-hour course.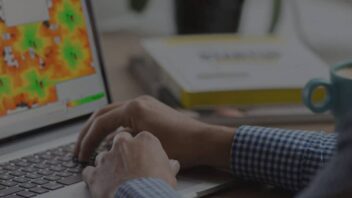 Live and On-Demand
Register for upcoming webinars and catch up on recordings for anything you've missed.
Frequently Asked Questions
We recommend the ECSE Design course as the perfect starting place for anyone new to Wi-Fi design or Ekahau solutions. The ECSE Design course is a 4-day instructor-led course that blends Wi-Fi fundamentals with real-world design best practices using Ekahau AI Pro, Ekahau Sidekick 2 and Ekahau Connect mobiles apps.
If you're unable to commit to a 4-day course, the Quick Start On-Demand course is perfect for teaching you how to use Ekahau tools and get you up and running creating awesome Wi-Fi designs.
All instructor-led courses will require you to install applications on your local machine with admin rights and a strong internet connection to facilitate virtual instruction.
ECSE Troubleshooting course requires an understanding of basic functionality of Ekahau tools and software and ECSE Design or equivalent knowledge is strongly recommended.
ECSE Advanced requires having previously taken the ECSE Design course.
ECSE Recertification requires having previously taken the ECSE Design course.
Be sure to check the individual course descriptions for a full list of requirements.
We've partnered with Credly, a digital certification and badging service, to administer your official ECSE certifications. You will receive an email notification from Credly (admin@credly.com) with instructions for claiming your badge and setting up your account. Badges can be earned for completing the ECSE Design, ECSE Advanced, and ECSE Troubleshooting courses and all badges are reissued when completing the ECSE Recertification Course.